Here I Stand : Wars of the Reformation 1517-1555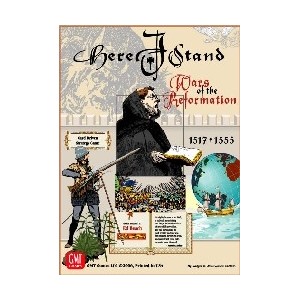 3 à 6 joueurs à partir de 14 ans, 420 minutes.
Les Guerres de Religions comme si vous y étiez ! Un Card Driven System multijoueurs devenu un classique. En anglais.

En achetant ce produit vous pouvez gagner jusqu'à 39 points de fidélité que vous pouvez convertir en un bon de 2,40 €. Vos points de fidélité.