WELCOME TO THE DUNGEON (VF de Dungeon of Mandom)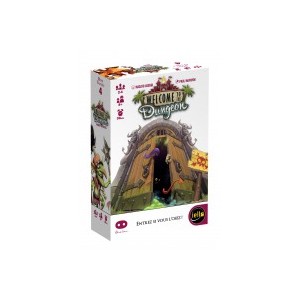 2 à 4 joueurs à partir de 10 ans, 30 minutes.
Vaincre deux fois le donjon. Simple, non ? A votre tour, soit vous abandonnez la quête. Soit vous retirer un monstre mais aussi un équipement disponible. Soit vous rajouter un mosntre. Précision : mourir deux fois, c'est mourir toujours !

En achetant ce produit vous pouvez gagner jusqu'à 6 points de fidélité que vous pouvez convertir en un bon de 0,37 €. Vos points de fidélité.