The World of Smog : AU SERVICE SECRET DE SA MAJESTE - Occasion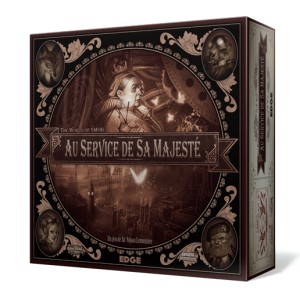 2 à 4 joueurs à partir de 14 ans, 60 minutes.
La reine est exigeante et votre objectif est de la servir au mieux. Et dans ce monde en fin de vie un rien très steampunk, cela n'est pas toujours facile....

En achetant ce produit vous pouvez gagner jusqu'à 18 points de fidélité que vous pouvez convertir en un bon de 1,11 €. Vos points de fidélité.