Dossiers Criminels - Disparition Aux Caraïbes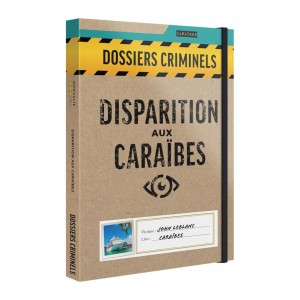 1 à 6 joueurs à partir de 14 ans, 90 minutes.
Un passager à priori ordinaire du Colossus of the Seas disparaît mystérieusement lors d'une croisière aux Caraïbes.

En achetant ce produit vous pouvez gagner jusqu'à 14 points de fidélité que vous pouvez convertir en un bon de 0,86 €. Vos points de fidélité.