Age Of Industry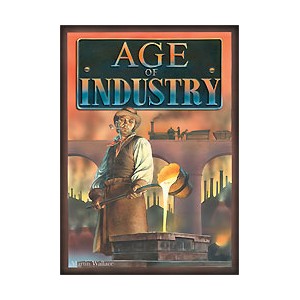 3 à 5 joueurs à partir de 12 ans, 90 minutes.
Vous avez aimé Brass ? Vous aimerez Age Of Industry ! Du même auteur, le jeu est un peu plus rapide mais simule votre appât pour la puissance éconimique en pleine révolution industrielle. On en dit aussi cela !

En achetant ce produit vous pouvez gagner jusqu'à 18 points de fidélité que vous pouvez convertir en un bon de 1,11 €. Vos points de fidélité.