1944 - Race to the Rhine - VF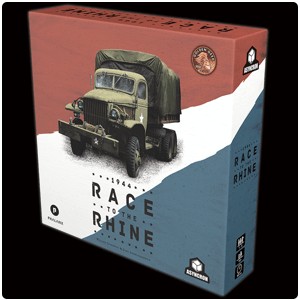 1 à 3 joueurs à partir de 14 ans, 50 minutes.
3 chefs de front alliés en compétition pour être le premier à atteindre le Rhin et mettre fin à la guerre avant Noël. Serez-vous celui-ci ? La VF du jeu enfin disponible !

En achetant ce produit vous pouvez gagner jusqu'à 24 points de fidélité que vous pouvez convertir en un bon de 1,48 €. Vos points de fidélité.