Welcome to the Moon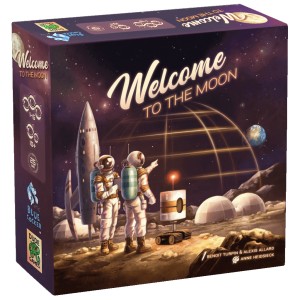 1 à 6 joueurs à partir de 10 ans, 30 minutes.
Partez à la conquête de l'espace (en commençant par la lune ?) dans une mini-campagne en 8 parties ou simpolement au coup par coup dans ce "Roll&Write"-"Cases à cocher" !

En achetant ce produit vous pouvez gagner jusqu'à 19 points de fidélité que vous pouvez convertir en un bon de 1,17 €. Vos points de fidélité.