WELCOME BACK TO THE DUNGEON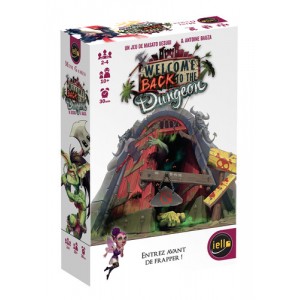 2 à 4 joueurs à partir de 10 ans, 30 minutes.
De nouveaux monstres, de nouveaux héros. On peut mélanger avec le preimer jeu. On peut y jouer comme un jeu 'stand-alone'. Ils reviennent. Et ça va être terrible...

En achetant ce produit vous pouvez gagner jusqu'à 6 points de fidélité que vous pouvez convertir en un bon de 0,37 €. Vos points de fidélité.